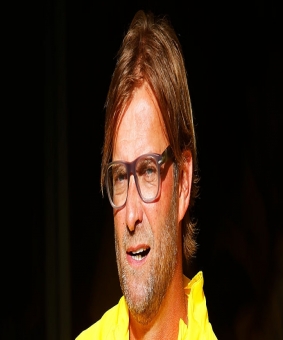 The fans spoke, the owners listened..
Last Sunday I wrote an article after the derby and touched on whether I thought Brendan would still be our manager come the start of the next game. I concluded the article by saying I wasn't sure he would be. We didn't have to wait very long to find out.
At 6:30pm that same day Liverpool FC released a statement saying Brendans' reign as manager was over. I have to admit I was a little saddened at the news even though I kinda knew it was inevitable. I like Brendan and to his credit he gave us something to dream about not long ago. I really really thought we were going to win the league that year but alas, it was not to be.
I wish Brendan well for the future and I hope he goes on to a long successful career.
On Friday just gone our new manager was revealed. Jürgen Klopp!
We got our man!
I have to admit I'm very excited at what the future holds given his track record. What type of style will he adopt? What players will come and go? However, more importantly, can we have a title in a year or two?
Who knows. I look forward to this next phase of Liverpool's future with baited breath.
Good luck Jürgen, welcome to Anfield.
YNWA.